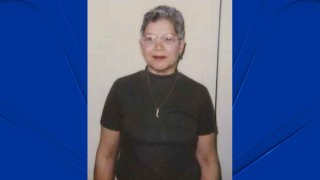 Naugatuck Police are offering $50,000 to anyone who provides information that leads to the arrest and conviction of whoever killed 51-year-old Sandra Ramos-Caudrado 18 years ago.
Authorities said Ramos-Cuadrado was found stabbed to death inside her Olive Street home on Feb. 18, 2005.
Nearly two decades after her death, detectives are still looking to find the person responsible.
"The Naugatuck Police Department would like to take the opportunity on the anniversary of Sandra's death to remember her life, extend our condolences to her family, and request the public's assistance in identifying the perpetrator," police said in a statement.
Anyone with information about the investigation is asked to call the police department at 203-720-1010. A $50,000 reward is being offered for information that leads to the arrest of Ramos-Cuadrado's killer.
Naugatuck detectives are working with the Cold Case Unit of the Connecticut State's Attorney's Office.