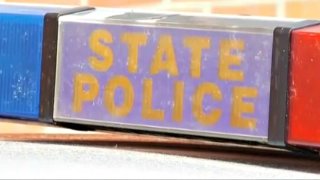 A 29-year-old sailor who was based out of Groton and accused of having sexual relations with a teenage boy he met through the Grindr app has been arrested sentenced to 18 months in prison.
State police charged Chazzman Chung with risk of injury to a child and enticing a minor by computer.
The middle school student was home sick and Chung picked the teen up at his house, brought him to the sub-base and had sexual relations with the teen in the Navy barracks, according to police.
According to the arrest warrant, the two met on the app Grindr. The victim told police he listed his age at 18, but that he told the suspect he was actually 14. The arrest warrant said the boy was 13 years old.
During an interview with police, Chung admitted to having sex with the victim in his barracks room on the submarine base, despite knowing the victim was underage, the warrant states.
Federal officials said Chung was arrested on state charges on April 9, 2019, and on a federal criminal complaint on Oct. 17, 2019.  On Feb. 24, 2020, he pleaded guilty in federal court to one count of sexual abuse of a minor, according to federal officials.
Chung has been sentenced to 18 months in prison, followed by five years of supervised release.
A judge ordered Chung, who is released on a $25,000 bond, to report to prison in 90 days.