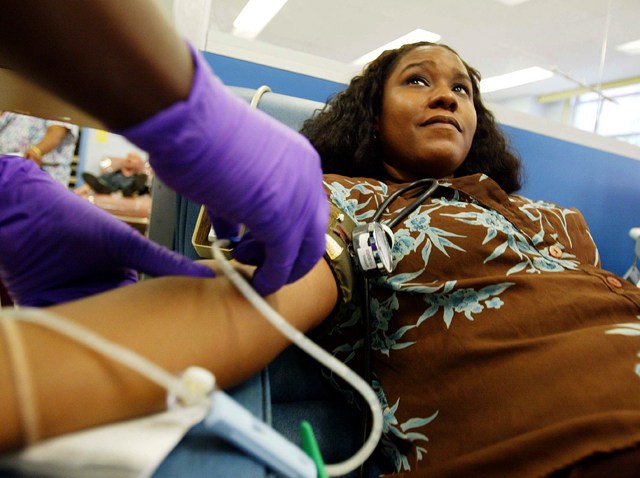 Blood donations are needed now, so it's time to come together for the NBC Connecticut American Red Cross blood drive on Wednesday, Nov. 10 at our West Hartford studio at 1422 New Britain Ave, or our New Haven studio at 129 Church St.
The blood drive will be held from noon to 5:15 p.m. at both locations.
Call 1-800-Red Cross to make your appointment.
You can also sign up online here. Please use sponsor code 6112a for the West Hartford location. For New Haven, use sponsor code 6222a.
Working together, we can help save lives!
Additional Connecticut Blood Drives on Wednesday, November 10th include:
Yale University African American Cultural Center, 211 Park St., New Haven 11:45 a.m. to 4:30 p.m.
First Congregational Church, 543 Rt. 169, Woodstock 1 p.m. to 5:45 p.m.
Knights of Columbus, 390 South Union St., Guilford 12:45 p.m. to 4:45 p.m.
Westbrook High School, 156 McVeagh Road, Westbrook. 11:45 a.m. to 5:15 p.m.