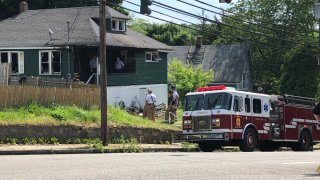 A 14-year-old boy suffered smoke inhalation during a fire in Norwich on Wednesday morning and was taken to the hospital, according to fire officials.
Crews responded to a home on Stonington Road at 8:10 a.m. after a fire on a porch extended to the inside of a house.
Officials from the fire department said a 14-year-old boy who was out of the house suffered some smoke inhalation and was taken to an area hospital for observation
It took around half an hour to get the fire under control.
Officials said the house is uninhabitable.
The cause of the fire is not known. The cause is under investigation.