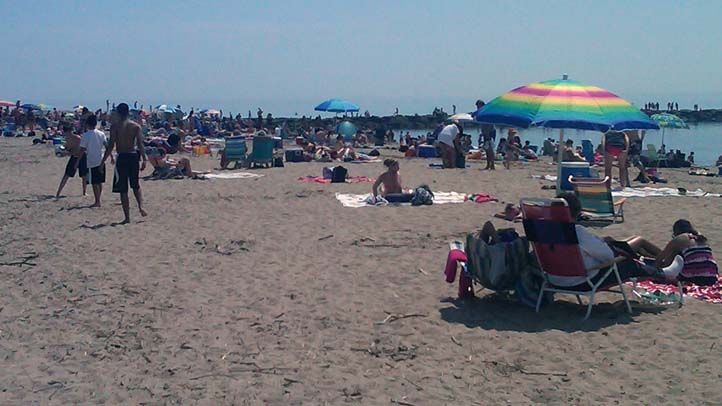 The high temperature today surpassed the record high and several people are enjoying a day at the beach.
The record was 90, set in in 2002, according to NBC Connecticut Meteorologist Ryan Hanrahan. It reached 92 in Windsor Locks.
In Bridgeport, the record high is 85, also set in 2002. That record remains unbeaten.
Several school districts are on vacation for the week, so expect crowds if you're heading to a popular local site.
The downside to the nice weather is high fire danger.

The danger today is "very high" because of sunny, hot and dry weather
A red flag warning is in effect for Hartford, Tolland and Windham counties. There is elevated wildfire risk for Fairfield, New Haven, Middlesex and New London counties. There is also a fire watch in effect for Litchfield County.

If you get out and enjoy the summery weather in April, we want your weather photos. Send them to photos@nbcconnecticut.com.