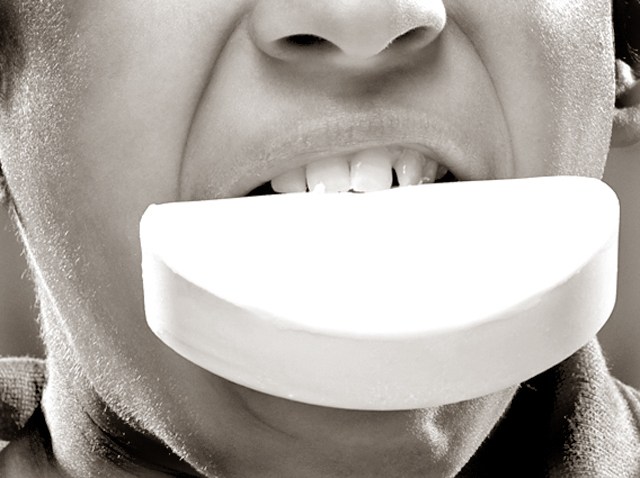 The YouTube video shows an 8-year-old boy in a front yard in Bridgeport, swearing and making racist statements. In the background, a man eggs him on, police said.
The man, cops say, is Josh Eastman, 24, of Bridgeport.
He was arrested, accused of coaching the boy to make the disturbing statements, and paying him $1 to do it, the Connecticut Post reports.
Eastman said he made the video, but did not egg the boy on. He said the boy is a good kid, but he has a potty mouth.
"I did not tell him to say that," Eastman said. He just came out with this on his own. I didn't coach him or pay him to say any of this."
The boy's mother, who asked that her name not be used, told the Post that the video, called "Swearing Kid," has upset her family.
"It's terrible what he did," she said. "This isn't my son. He would never say anything like that, and now it's out there for everyone to see."
Carey Del Rio, the boy's aunt, said her nephew said bad words for 13 seconds straight and he used racial slurs, something that he would not do.
Eastman, however, said the boy was the one who came up with the script.
"The kid would always say vulgar language and I wanted to finally get him on video, doing this, and I did," Eastman said.
The boy's family learned about the video from a relative.
"My boyfriend's sister saw it on the computer and was totally shocked and told us about it," the boy's mother told the Post. "Here my son is saying, for everyone to see, these things that are disgusting," the mother said. "I've been receiving calls all day from friends who saw it."
Eastman told the Post on Wednesday that what the boy said on the video wasn't disgusting.
"It was fun things, funny," he told the newspaper.
On Thursday, Eastman said he did not encourage the boy to spew profanity and that he recorded the clip because the child developed a reputation in the neighborhood for swearing.
He also said he was surprised that the boy's family called police. His family and the boy's were friendly, and he would have taken the video down had the boy's family asked him to.
"If they didn't like the video, I don't know why they wouldn't just call me and nicely say, 'Can you take it off?' and I would have taken it off, but they had to go and call the police," Eastman said.
Eastman was charged with impairing the morals of a child Tuesday and later posted $2,500 bail.
A Bridgeport police spokesman said the video has been taken down.
Follow us on Twitter @NBCConnecticut, on Facebook, and sign up for breaking news SMS alerts on your phone by texting "CTBREAKING" to 622669.
Copyright AP - Associated Press