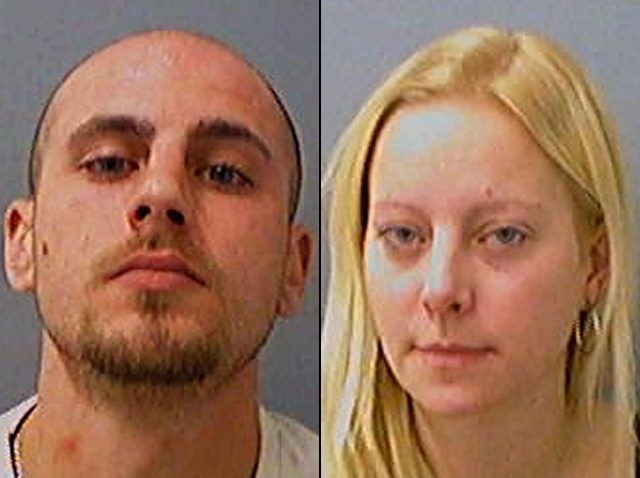 A neighbor out walking a dog helped police nab two suspects in a home invasion in Windsor.
The neighbor was out walking the dog on Eastview Drive at 10:38 p.m. on Thursday when she spotted a truck, with its lights off, pull into the driveway of her neighbor's house.
She knew it did not belong there, so she called police, police said.
Cops checked out the truck and found Lauranne Harnish, 25, of Venice, Florida, asleep in the cab, police said. She would not tell people why she was there or with whom.
As police investigated, they saw that the sliding door behind the house was open. A man in a black ski mask stuck his head out and duck back into the house, police said.
Officers ran after him but did not find him until later. He was at the Super 8 Motel on Jennings Road. Hartford, police said.
As the break-in happened, the 88-year-old homeowner was asleep in her bedroom and woke up when she heard the commotion, police said. She was not hurt.
Police arrested Ryan Lawson, of Fortm Mill, South Carolina, who is charged with home invasion, first-degree burglary, fourth-degree criminal mischief and possession of burglar's tools, He is being held on $250,000 and his case is continued to Nov. 5.
Harnish was charged with interfering with an officer. She is being held on $10,000 and her case is continued to Nov, 2.
Follow us on Twitter @NBCConnecticut, on Facebook, and sign up for breaking news SMS alerts on your phone by texting "CTBREAKING" to 622669.