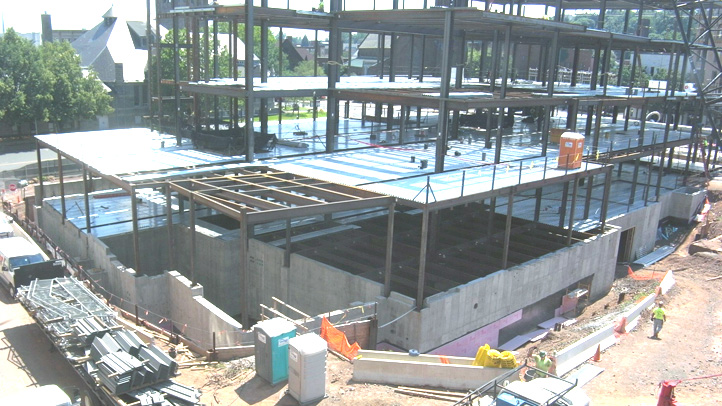 It has taken eight years, but New Britain celebrated the topping off of the city's new police station on Wednesday.

Mayor Timothy Stewart and Gov. Dannel Malloy signed beam on the $35-million-dollar, four-story building at Main and Chestnut streets.
The project is part of the Jobs Funnel Program that prepares qualified residents who are out of work or under-employed for construction jobs and a career track in the building trades industry.
The building is expected to open in about a year and officials hope the new police headquarters will trigger a larger scale renovation of downtown New Britain.
A Web cam shows time lapse photography of the building progress.