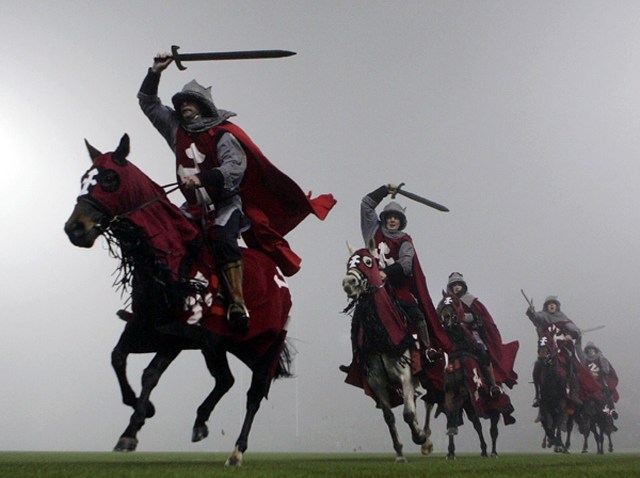 The crusade over the mascot of a private school in one of Connecticut's poshest towns is over.
The name Crusaders is gone, along with the logo of a crusader with shield and chainmail. The new mascot is the Storm, the New Canaan Advertiser reports.
For 40 years, the Crusader was the mascot for St. Luke's School in New Canaan but a task force, including alumni, parents and faculty, decided to change it because the student body is more diverse than ever before, members of the task force said.
School officials determined that the symbol was not appropriate to represent modern times but students launched their own crusade to save the mascot.
Crusaders represent a rich, but secular and brutal period in history that dates back to 1095, when Pope Urban II called upon Western European nobility to head east and help the Christian Byzantines against attacks of the Muslim Turks, according to Online Reference Books for Medieval Studies. The crusades lasted for centuries and provided a name that many schools have adopted over the years.
But, St. Luke's decided to replace the warrior with a more inclusive, more inspirational mascot, that is not associated with any one group of people or an individual culture.
When students got word of the impending change, they started a Facebook petition to save the mascot. Almost 500 people joined. That's about how many students the school has, according to the NCAdvertiser.com.
The choices for a new name included Hawks, Pride or Storm.
The Storm is the fifth change for the school.
The school was represented by maroon and gray from 1928 until the 1950s, Saints in the 1950s, Hilltoppers in the 1960s and Crusaders in the 1970s, and now, the Storm.