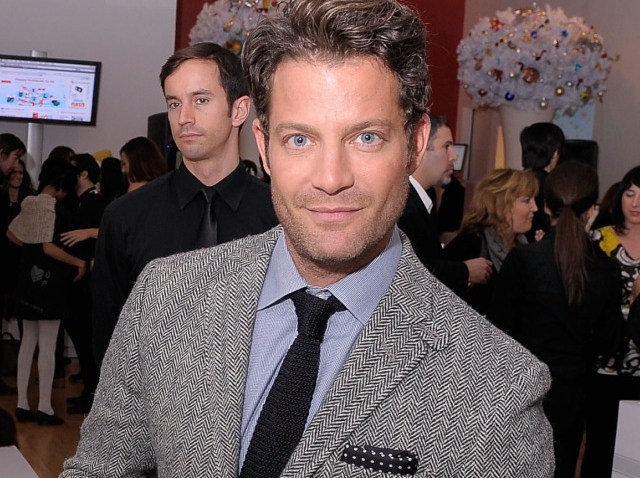 Oprah might have her big giveaways, but designer Nate Berkus also hands out expensive gifts, including fashionable furniture, rugs and amazing accessories.
Nate is host of The Nate Berkus Show, and his inspiration goes beyond creating beautiful interiors. It's rooted in his desire to give back to others after his own brush with death.
Nate survived the 2004 Tsunami while vacationing in Sri Lanka. His partner, photographer Fernando Bengoechea, washed away, his body was never found.
Going through that unspeakable tragedy and experiencing loss made Berkus grow.
"I think it made me connect more to people because I was surprised by the challenges and the pain that people walk around with every day, and all pain is the same. It's universal, and knowing that I have the opportunity to make a change for somebody, whether it's how they're living and bring them on the show and change the direction of the hour, the day or their life, I know I'm doing what I'm here to do" says Berkus.
One segment of The Nate Berkus Show that allows him to give back is "While You Were Sleeping."
Nate and a design and construction team redecorate an entire room and have to be very quiet because it's all done while the recipient is sleeping.
Someone in the family must be in on the plan.
Nate recently pulled it off in Bloomfield at the home of Susan and Allan Thompson.
Each person selected is done so because of his or her extraordinary story. Susan is the foster mother for a little Ecuadoran girl named Dora and a friend nominated her because she has exhibited generosity over many years.
Team Nate swooped in one night for the transformation, which included thousands of dollars in furniture, built-in cabinets, drapes, lamps and a chandelier.
Berkus said the best part was revealing it to Susan in the morning.
"That's the kind of moment I really live for. I'm holding someone's hand, their eyes are closed and I know when they open their eyes things are just going to be different for them in their home" he said.
The Nate Berkus show airs on NBC Connecticut at 3 p.m. on weekdays.