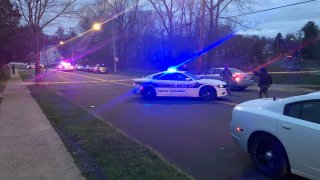 A 16-year-old boy was injured in a shooting in New Haven Tuesday.
Police said officers responded to the shooting on Eastern Street near Hemingway Street around 6:11 p.m. The teen was taken to the hospital with a non-life-threatening wound to the leg.
The investigation is ongoing. Anyone with information should contact the New Haven Police Department at 203-946-6304. Calls can be made anonymously.