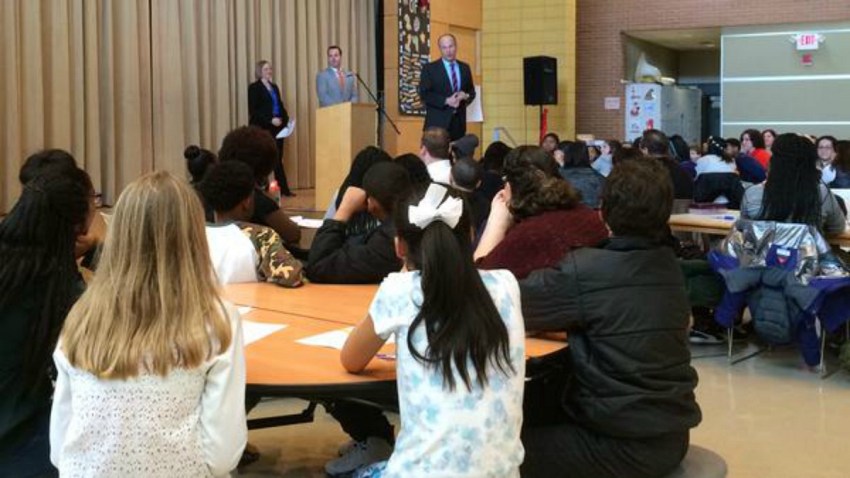 Students in New Haven Public Schools have collected more than 17,000 books for the homeless, and on Wednesday, they celebrated.
It was part of a service project with Rain of Hope and New Reach, a non-profit organization that helps families facing poverty and homelessness.
The school community held an assembly with Supt. Garth Harries at King-Robinson Interdistrict Magnet School to celebrate the project's success.
Students say the project has inspired them to make community service a bigger part of their everyday lives.
"I wanted to help other people who couldn't read or were just struggling with reading and everything. It's a great thing to do, actually," said Taryn Joseph, an eighth-grade student at Clemente Leadership Academy.
Students began working on the project in December. The excess books are being distributed to a variety of New Haven charities.