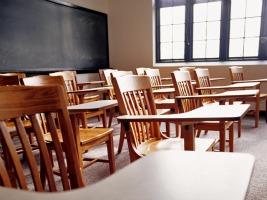 After closing school for multiple snow days this season, two Connecticut schools are shortening February vacation.
New Haven is the second school district to cut into the break. Monroe made the decision on Monday.
Supt. Reggie Mayo said on Tuesday that February vacation could be shortened by as many as three days if inclement weather persists.
Law requires schools to be in session for 180 days by June 30.
"It has become clear that, should the weather continue on this pattern, we will not be able to make up the requisite number of days by extending into June alone," Mayo said.
The New Haven schools calendar calls for June 20 to be the last day of school, but the school year will already be extended to June 24.
There have already been five snow days.
The Jan. 18, 21, 27 and 28 snow days will be made up from June 21 to 24.
The school planned a half day for Feb. 7, but it will now be a full day.
The Feb. 1 snow day will be made up on Feb. 25, which was supposed to be the Friday of February vacation.
Should additional days be required, the school will also open on Feb. 24 and Feb. 23.
If there are many more snow days, the school year will be extended further into June.
If more days are needed, the district could cut into April vacation.
"I know this situation is frustrating, and we will continue to try to limit the number of early dismissals, delays and cancellations. Student safety, however, remains my number one priority when we experience these weather emergencies," Mayo said.