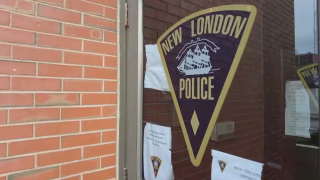 Police in New London are warning people to be cautious of virtual kidnapping scams due to a recent uptick in reported incidents.
Virtual kidnapping revolves around a family member being contacted by a person they don't know saying that a loved one has been kidnapped. According to police, the caller then demands money to keep their loved one safe.
In these cases, people's loved ones aren't actually in harm, and personal information is obtained to make the fake story seem more believable.
Anyone who thinks their loved one is in danger is urged to call 9-1-1.
The police department said these cases are usually made from an outside area code and it may involve multiple phone calls. People should be advised that scammers can spoof or copy a known phone number, and they'll go to great lengths to keep you on the phone.
It's also suspicious if the caller will only accept ransom money through a wire transfer service. Police say you should stay calm if you get this type of call, and avoid sharing information about yourself or your family.