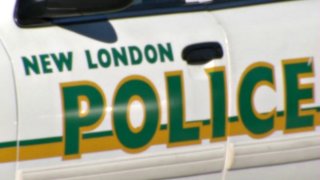 The New London Police Department requested that some New London schools go into a secure building procedure on Wednesday morning.
The request came after police say they were called to the area of Hempstead and Franklin Streets for a report of someone shooting at a vehicle.
Nearby schools include the Bennie Dover Jackson Middle School, Jennings Elementary School, the Regional Multicultural Magney School (RMMS), and the Interdistrict School for Arts and Communication (ISAAC). New London Police say they requested that all four schools be put into 'secure building' during the investigation.
According to police, a secure building is where classes are able to continue, but no one is permitted to enter or exit the building. This is different from a lockdown, where all students and staff would be required to remain in place.
New London Police also say they secured the nearby New London Courthouses and the New London Senior Center during the investigation.
The secure building order was given just after 11 a.m. on Wednesday. Police lifted the order just after noon.
Police say the incident does not appear to be a random act. The status of the investigation is still active as of Wednesday evening, and officers as anyone with information to contact the New London Police Department.