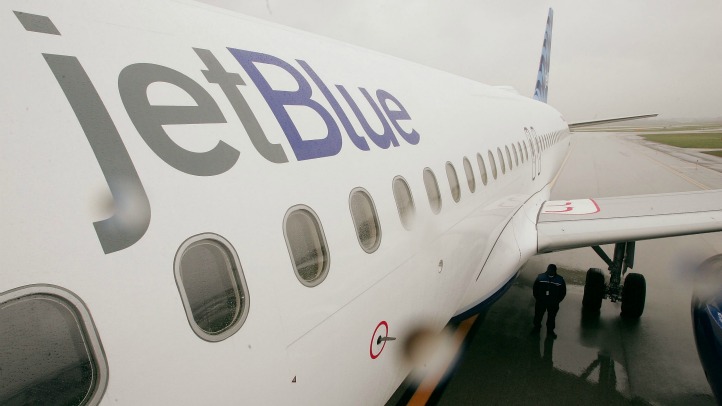 With the cold weather slowly creeping upon us, those seeking sunshine and warmer shores will have a much easier time getting there from Connecticut.
Beginning on Thursday, JetBlue Airways will debut new, nonstop flights from Bradley International Airport to warmer weather options.
The flights will land in the Florida hot spots of Fort Myers and Tampa.
A nonstop flight from Bradley to both Fort Myers and Tampa is estimated at just over three hours.
Tickets are still available for the inaugural flights on Thursday morning.
The flights come as the brainchild of the Connecticut Airport Authority, or the CAA.
The CAA was established in 2011 to help develop and improve Bradley International Airport as well as the state's five other airports.
The goal of the CAA was to make Bradley more appealing to new airlines and to bring in new routes to the airport.
"JetBlue Airways confidence in the Connecticut Airport Authority and Bradley International Airport, as well as its ability to support these new daily nonstop services to Fort Myers and Tampa, is the latest encouraging news that business and leisure travel in Connecticut are on the upswing," Gov. Dannel Malloy said in a statement.
JetBlue Airlines has tripled its service offerings in the last three years, according to Mary Ellen Jones, chair of CAA.
Jones said that Bradley and the CAA will continue to work with the airline to deliver the "destinations of choice" for Bradley customers.