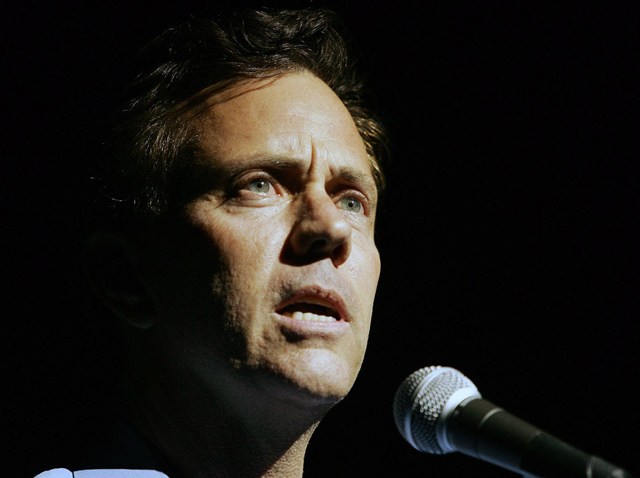 If the voters were going to the polls to choose a governor today, it looks like a Democrat would lead the state for the first time in 24 years.
When Quinnipiac University reached out to voters between July 7 and 13, Greenwich businessman Ned Lamont and former Stamford Mayor Dan Malloy were the top choices.
"The Democrats haven't won a race for Governor in Connecticut in 24 years. Could this be their year? Both Ned Lamont and Dan Malloy have double digit leads over all the Republicans, including frontrunner Tom Foley," Quinnipiac University Poll Director Douglas Schwartz, said in a news release.
He said Democratic candidates benefit from the state's Democratic registration advantage and they are better known than the Republican contenders.
Lamont has name recognition from challenging, and beating Sen. Joe Lieberman in the 2006 primary. Lieberman went on to win.
When asked, 48 percent of people said Lamont's challenge to Lieberman would make them more likely to vote for him.
Former ambassador Tom Foley, the candidate who received the party nomination at the convention, received the highest percentages among the Republican candidates, with 48 percent of likely Republican primary voters supporting him. Lt. Gov. Mike Fedele has 13 percent and businessman Oz Griebel has 7 percent, while another 32 percent are undecided.
"One month before the primary, Foley has a huge lead over Lt. Gov. Mike Fedele and Oz Griebel. The governor's race is overshadowed by the Senate battle between Linda McMahon and Attorney General Richard Blumenthal and the controversy over Foley's arrests is not having much impact," Schwartz said. "So Foley has been unharmed and voters still don't know much about Fedele or Griebel.
Only 30 percent of these primary voters say the arrest controversy makes them less likely to vote for Foley and 55 percent say it doesn't make a difference.
But Schwartz said "the divisiveness of the Republican primary battle," might help the Democrats because it "seems nastier than the Democratic campaign."
"An unusual twist," Schwartz said.
Just this week, Foley filed a suit for an injunction to prevent Fedele from collecting public financing funds. The judge denied it, but the appeal is pending.

People Quinnipiac polled chose Lamont over Foley, 45 percent to 33 percent, and Malloy was ahead of Foley, 43 to 33 percent.
Lamont is ahead of Malloy, 46 to 37 percent, and 16 percent are undecided.