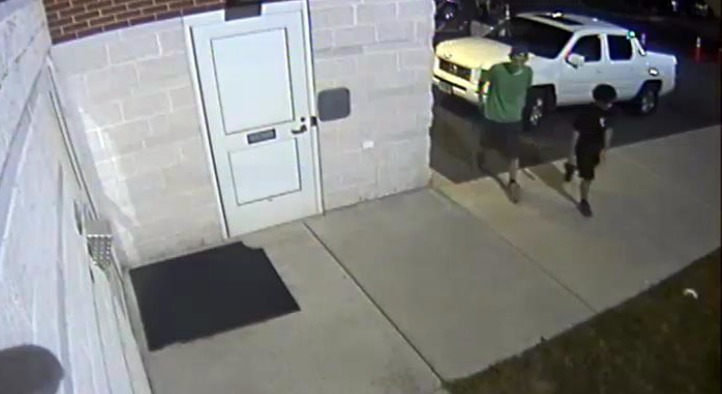 Newington police were the victims of vandalism Saturday night.
An officer found a license plate belonging to a police vehicle in the bushes on the police department property early Sunday morning. He also noticed a window to the Ford Expedition had been smashed with a cinder block, which was left in the cargo area of the vehicle, police said.
Video surveillance showed two male youths at the police department around 10 p.m. Saturday. It happened the night of the Town of Newington Extravaganza, just after the fireworks display.
One of the suspects put out a lit cigarette on the large Newington police badge on the outside of the building. The pair then tried to get into the sallyports from where prisoners are transported.
The video then showed one of the males committing the damage to the vehicle.
Authorities are asking anyone who recognizes the suspects to call Newington Police at 860-666-8445.