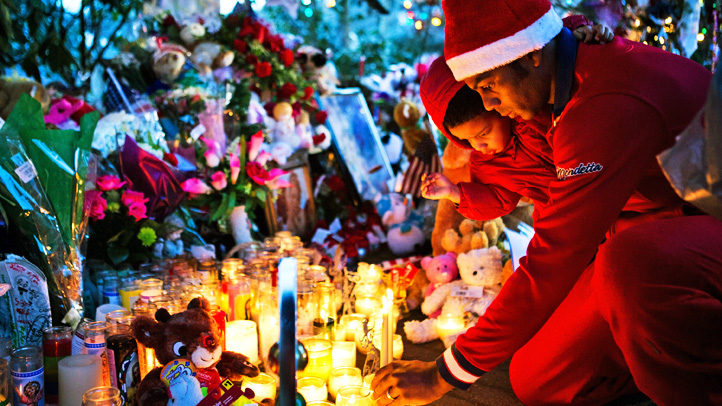 Newtown officials are asking people to stop sending gifts to the grief-stricken community, saying they are deeply grateful, but can't handle the donation deluge.

The town's first selectman, police chief and mayor made the request Wednesday through an editor at the local paper, The Newtown Bee.

They say since a gunman murdered 20 first graders and six educators Dec. 14, items that include artwork, school supplies and blankets have arrived from around the world.

They say the small community's ability to process, store and distribute the goods was quickly overwhelmed.

The officials are asking people to temporarily stop sending items and instead distribute them locally in memory of the victims.

They say once they process the "warehouses full of items," they'll detail the best ways to help.
They have found a way to use countless mementos paying tribute to the victims of Sandy Hook Elementary School.
Thousands of flowers, letters, signs, photos, candles, teddy bears and other items at sites around town will be turned into soil and concrete blocks to be used at a future memorial.
The News Times reports that biodegradable materials such as flowers will be composted into soil. Non-biodegradable materials will be ground up and combined with a cement slurry to make blocks.
First Selectman Patricia Llodra said the future memorial will hold the messages and symbols from mourners since the Dec. 14 rampage at Sandy Hook Elementary School.
Copyright AP - Associated Press