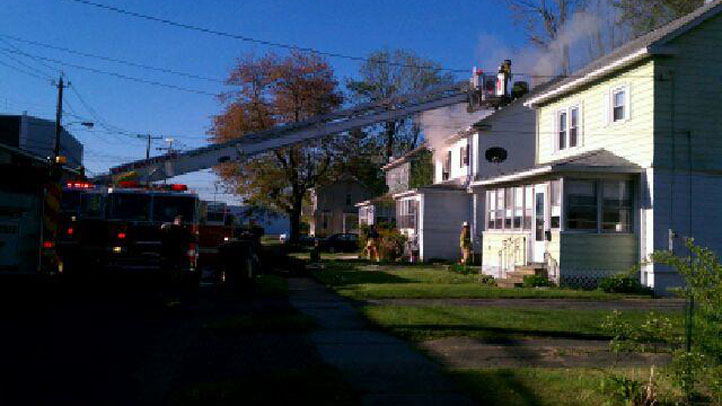 The Red Cross is helping two adults and nine children after a house fire on Oakland Avenue in East Hartford on Monday morning.

No one was hurt and the fire was out as of 7:53 a.m.

The fire was called in as a two-alarm blaze because the initial truck at the scene saw a lot of smoke, officials said.