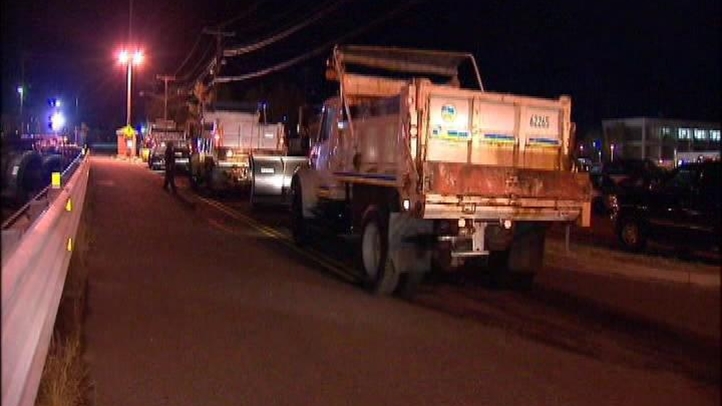 Newington spent $1.5 million to clean up from the freak October snowstorm, but now the town is saving money in its snow removal overtime budget.
"We're great," public works director Tom Molloy said. "As you can see, we have an ample supply of material. We haven't used much besides to storm on the 29th and 30th."
Newington expects FEMA to reimburse 75 percent of the October snowstorm cleanup costs and the remainder to come from the town's rainy day fund.
Not only is there ample material, but money also remains in the public works department's overtime budget. The budget is $135,000, but the town has only used $21,000 so far.
Town employees who normally collect overtime in the winter aren't the only ones missing out.
Mike Lenares, a landscaper, said the stretch since the October storm has been one of the quietest he remembers.
"Last year at this time, we were really up in full gear for the snowstorms, but this year has been quiet," he said.
Lenares said he never relies on snow but never complains when it comes.
"I've been doing landscaping for 20 years and you can never depend on snow. When it snows, it's like finding money on the floor," he said.