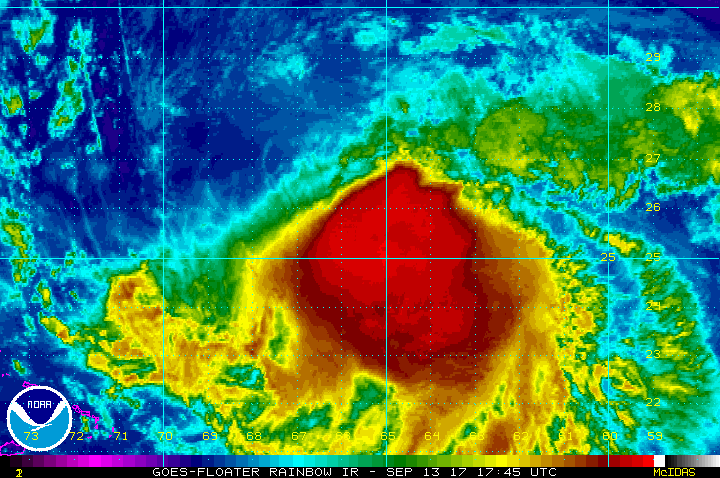 Right off the bat I should say that the odds of Hurricane Jose impacting New England (besides big waves) are quite low. That said, our computer models today started to show a slightly more interesting evolution of the storm which will need to be watched.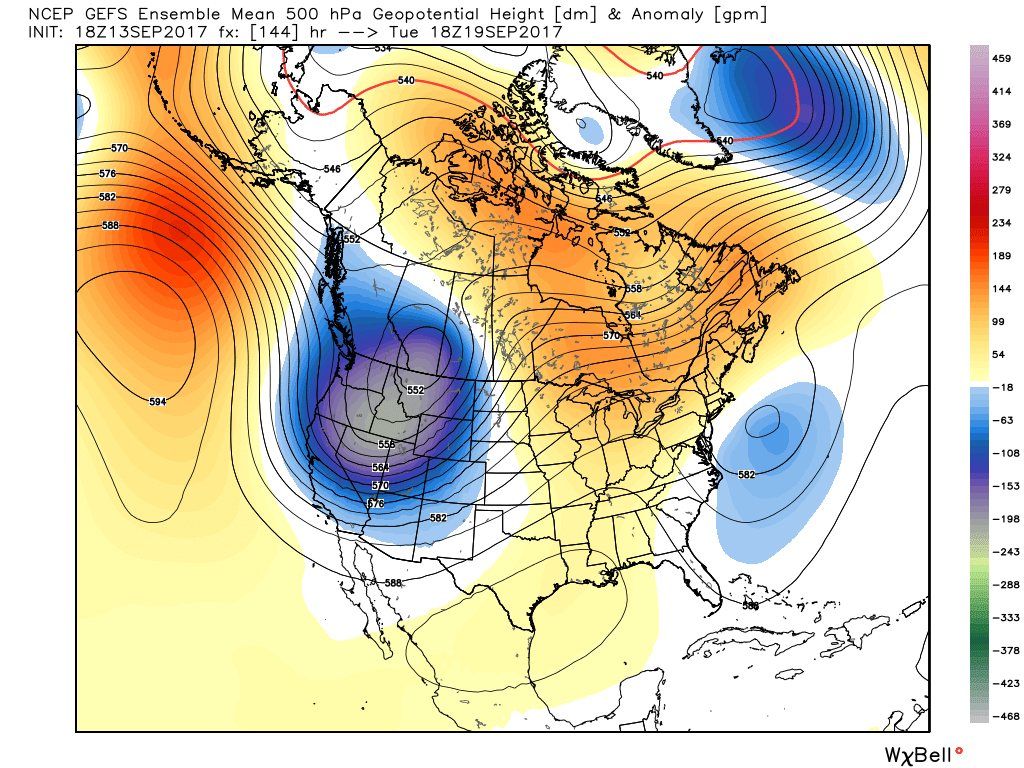 The reason we're interested in Jose is what's happening across the North Atlantic. A huge, blocking ridge of high pressure will situate itself from Hudson Bay through the Davis Strait. This may be enough to prevent Jose from curving out to sea.
In fact, today's European Ensemble forecast shows 20% of modeled scenarios hooking Jose back toward the close with a slow stall or wobble off the Mid Atlantic. Note that this also means 80% still go out to sea. The GFS ensembles have 4 of 21 doing something interesting with a path into the Mid Atlantic. Again, about 20 percent.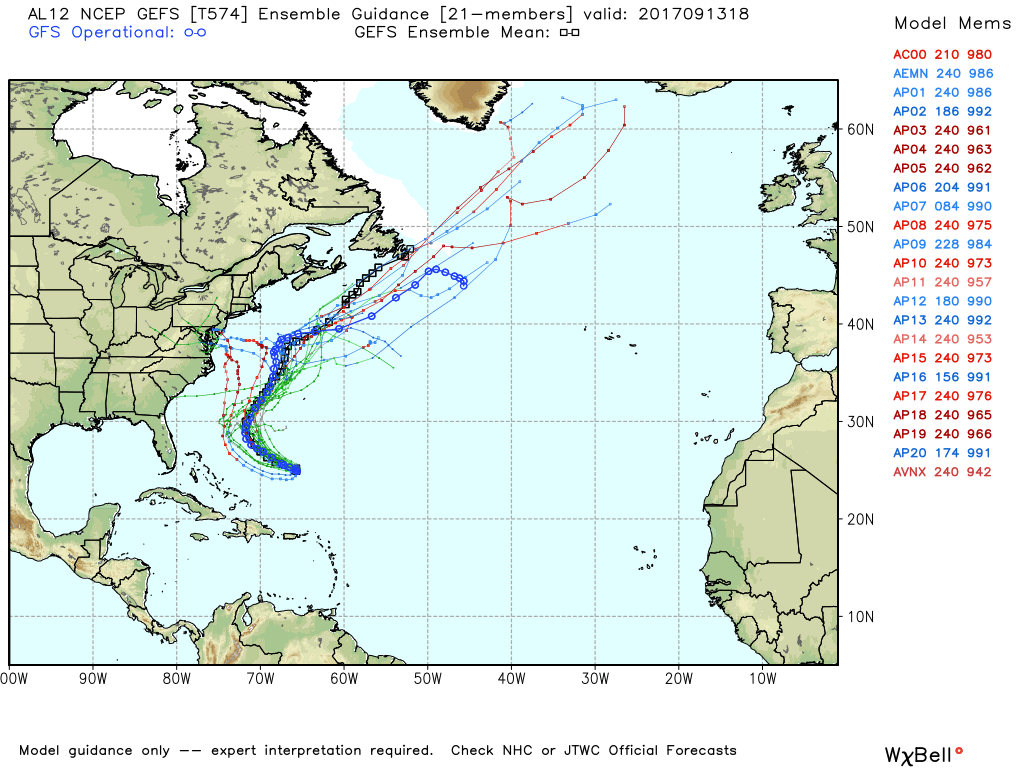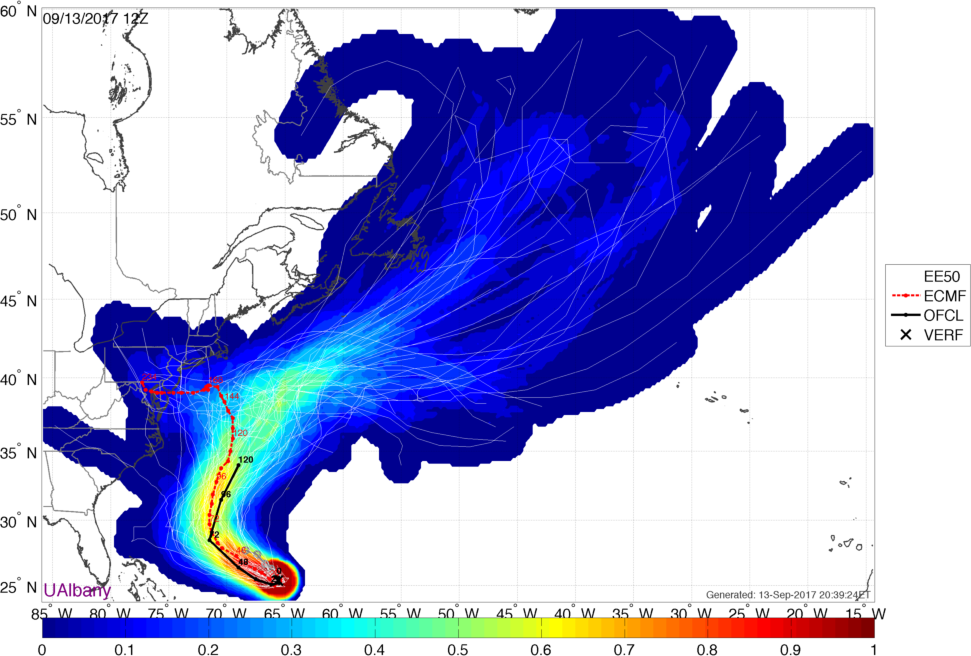 While this is interesting that's about all we can say now. This type of path is very unusual. A few storms have stalled or drifted near the coast between North Carolina and Cape Cod - Felix in 1995 and Esther in 1961 come to mind along with, to a less extent, Edouard in 1996. Additionally, even if this were to happen the storm likely wouldn't be particularly strong and would likely be no worse than a strong fall nor'easter.
Anytime something's lurking off North Carolina we'll have to watch it. The window for a possible impact appears to be Tuesday-Thursday of next week.