The season's first major Nor'easter is possible Thursday.
As of Monday afternoon, the biggest question is when and just how quickly the storm strengthens.
The European model has been steadfast in showing a potent storm curving north near the New England coast.
Other models, such as the American and Canadian, have wintry precipitation on Thursday but have a slower-developing storm.
Either way, some snow is likely on Thursday.
The closer and stronger the storm, the better the chance for mixing in southeastern Connecticut.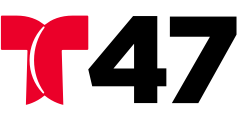 The European ensemble system, which is run 51 different times, prints out an average snowfall of six inches on the Litchfield County border with Massachusetts.
Notice, however, the greatest chance for "jackpot" snowfall totals is well to the north of Connecticut, over Vermont, New Hampshire and Maine.
The most likely scenario at this point is a combination of mix (southeast) and all snow (northwest), with shovels and plows necessary for a good part of the state.
This storm's ceiling in terms of snow potential is high – so pay close attention to upcoming forecasts.