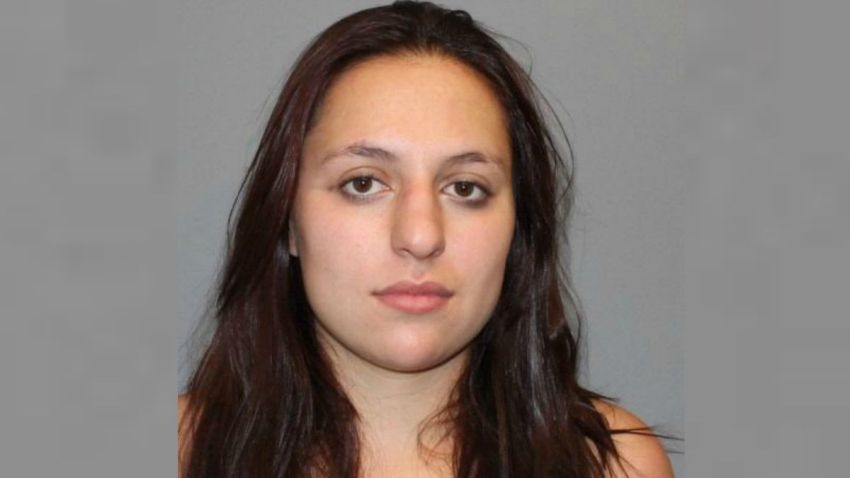 Police have arrested two people found rummaging through a boat at Norwalk Cove Marina over the weekend while the family slept on board.
July Armijo, 20, of Weston, and Renny Isaac, 23, of Ridgefield, crept onto a boat docked at the marina at 48 Calf Pasture Beach Road around 2 a.m. Sunday, according to police.
Police said a family of six – a mother, father and four children under the age of 16 – were sleeping on the boat when the mother woke up and spotted Armijo rifling through the family's belongings.
Armijo was holding the father's wallet and was using her cellphone as a flash light, according to police.
The mother woke up her husband, who confronted Isaac and tripped over Armijo on the cabin floor, according to police. The two men struggled and the husband hit Isaac several times, but Isaac managed to slip away.
Police said Isaac dropped the father's wallet as he ran off into the parking lot. Armijo and Isaac got away in a small black car and the family called 911.
Investigators found a fast food bag in the corner of the boatslip containing a cup of ice and a receipt. Armijo's name was listed on the receipt, which indicated the food had been purchased less than half an hour before the robbery, according to police.
Police went to Armijo's home in Weston and left a message for her mother. Armijo contacted them a short while later and admitted to buying the fast food and going to the marina, according to police.
She told investigators she and Isaac had boarded the boat but said she was "looking around the boat with her cellphone light" and was "only going through the backpack to point out how careless the owners were," police said.
Isaac said neither he nor Armijo had ever been on a boat before and were curious, according to police.
Both were arrested and charged with second-degree burglary, sixth-degree larceny, second-degree breach of peace, third-degree criminal trespass and conspiracy to commit burglary, larceny and breach of peace.
Their bonds were set at $1,000 each. Isaac and Armijo are both due in court Sept. 10. It's not clear if they have attorneys.
Police said they are investigating a second boat burglary that occurred the same night and that several other similar incidents were reported at the marina in June and July.