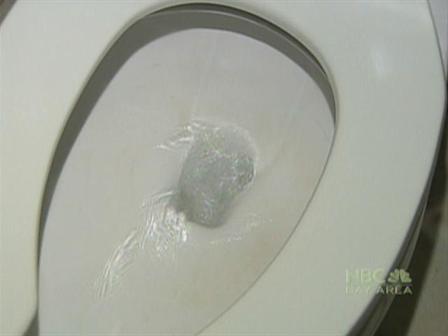 A Norwalk man is accused of breaking toilets in a bar bathroom after his girlfriend showed up to get back the debit card he had put his bar bill on.
Fredy Rodrigues-Canizalez, 36, was using his girlfriend's debit card for his bar tab at Diablo's bar on on Sunday when his girlfriend showed up to get it back, The Stamford Advocate reports.
The couple went into the men's room with the woman to talk and Rodrigues-Canizalez destroyed the urinal and toilet, the Advocate reports.
He was charged with second-degree criminal mischief and disorderly conduct and is being held in lieu of $1,500 bond.