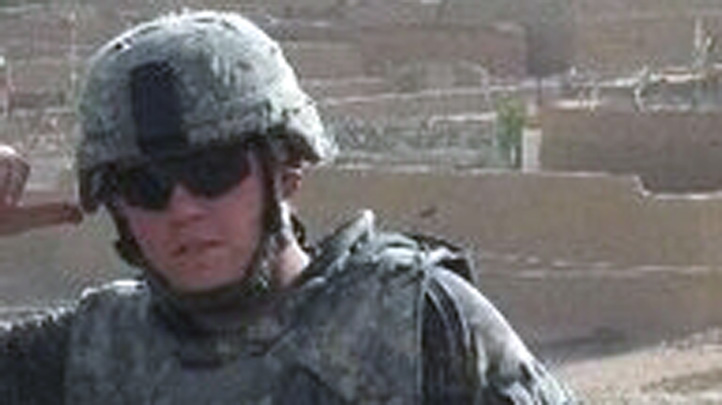 A soldier from Norwalk was killed in Afghanistan after finishing a patrol.
First Class David R. Fahey Jr., 23, was killed on Monday after his vehicle was struck by an IED after a morning patrol in Kandahar, Afghanistan," Gov. Dannel Malloy said.
"Our deepest sympathies go out to the family and friends of Pfc. David Fahey," Malloy said. "Our country lost a brave and dedicated serviceman, and we stand with the men and women who are grieving the loss of Pfc. Fahey, and the families of the other brave soldiers, sailors, and airmen who have given the ultimate sacrifice. Our hearts go out to the soldiers who are working so hard, so far away from home. We wish for your safe and speedy return."
Malloy has ordered the Connecticut and U.S. flags to fly at half-staff.
Fahey spent part of his childhood in Norwalk and lived there until he enlisted for a four-year tour in 2007.
"No matter what we've lost a young person that started his life in Norwalk and lived part of his life in Connecticut and was serving his country and certainly our sympathies go out to any of the family members," said Norwalk Mayor Richard Moccia.
Fahey's grandmother lives in Norwalk. Her neighbors were sad to hear the news.
"Makes you realize this isn't a far away thing. It's right here at your own front door, not your back door, you're facing it," said Henry Hood.
Norwalk lost another soldier Wilfredo Perez Jr., 24, in Iraq in 2003. Mayor Roccia says Wilfredo Perez Sr. is already reaching out to Fahey's family.
"Certainly if anyone knows what the family is going through, he would. He said if there were any family here or anywhere that he'd be happy to reach out and talk to them and help them through these tough times," Mayor Roccia said.
Fahey was assigned to the 170th Military Police Company, 504th Military Police Battalion, 42nd Military Police Brigade, Joint Base Lewis-McChord, Wash.
Fahey enlisted on Aug. 31, 2007 at Springfield, Massachusetts and reported to Fort Leonard Wood, Missouri on Sept. 6, 2007 for training for the Military Police.
His company deployed to Afghanistan in June 2010.
Flags will remain at half staff until sunset on the day of burial, details of which are pending.