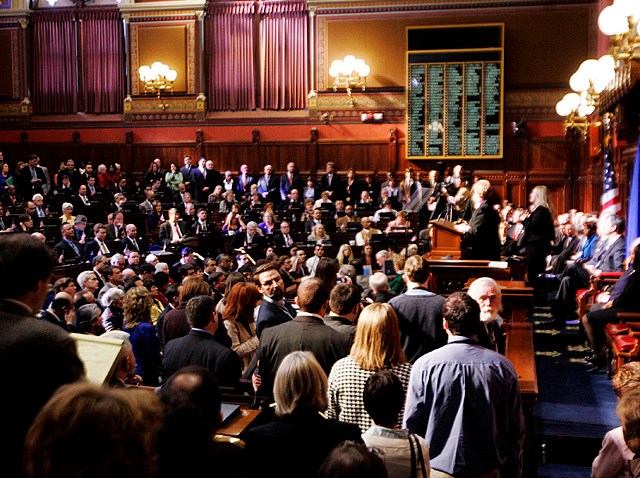 When state Rep. Chris Coutu took his oath of office on Wednesday, the Republican from Norwich did so from inside a Boston hospital room with his week-old daughter, who is recovering from open-heart surgery.
Alexandria Grace Coutu was born on Dec. 29, but was immediately rushed to Boston Children's Hospital for surgery, the Norwich Bulletin reports.
She was operated on Dec. 31.
Representive Coutu and his wife, Neringa, learned about their daughter's impending heart problem during the fourth month of pregnancy. Alexandria was diagnosed with a hole in her heart and transposition of the great arteries. Both conditions are treatable through surgery.
Coutu said he is looking forward to resuming his duties representing the people of Norwich, Sprague, Canterbury and Scotland, but he hopes they will bear with him until Alexandria is released from the hospital.