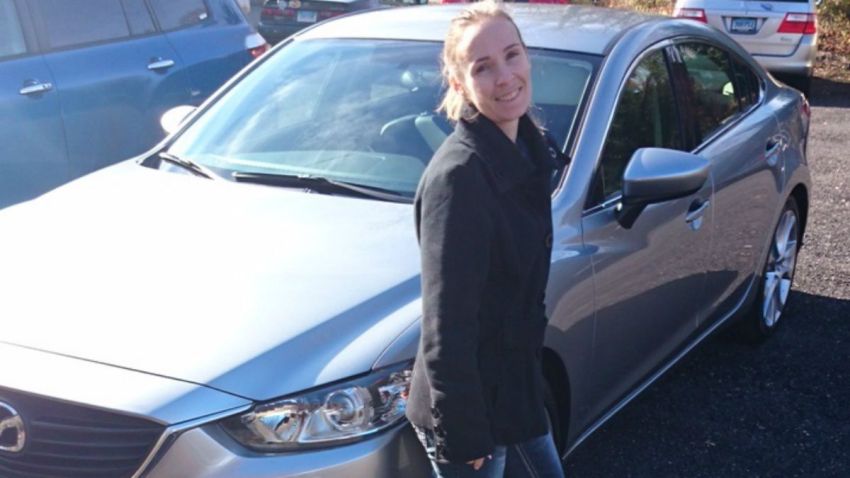 A Norwich mom is pleading for the public's help to find her car packed full of family belongings, including all of her kids' back to school supplies.
Dawn Johnson is a proud mom of three young boys. Two of them are headed to school on Wednesday, including 8-year-old Ta'von Johnson.
"I'm looking forward to seeing all my old friends," says Ta'von Johnson.
But the boys are missing everything from their shoes to their school supplies after the family's car was stolen early Friday morning.
The family had been living in Texas and recently decided to move back to Connecticut.
"We packed up all my clothes, not very much, all my boys' clothes," says Dawn Johnson.
The family's 2014 Mazda 6 sedan was also loaded with lots of important things including Johnson's IDs and bank cards. They arrived in Connecticut early Friday morning and parked the car in the driveway of Johnson's mother's home on Winchester Street in Norwich.
Johnson quickly went inside to drop off the boys. Less than ten minutes later she came out and the car was gone.
"I'm devastated because it's everything, my kids, all their stuff, everything in there," says Johnson.
Johnson says the thief was able to take off with the car because it has a push-button start and there was a spare, smart key inside because of the move.
Now, this mom has a message to whoever took her car and so much more.
"Just give me my car and kids' stuff back. If you want my clothes, I don't care. I just want my kids stuff back and my car," says Johnson.
Norwich police confirm they are looking for the family's sedan. Johnson says the car is a 2014 Mazda 6 silver-colored sedan with a Texas license plate, FYD-9952, with a Whaling City Ford sticker on it.
Anyone who sees it is asked to call Norwich police at (860) 886-5561.