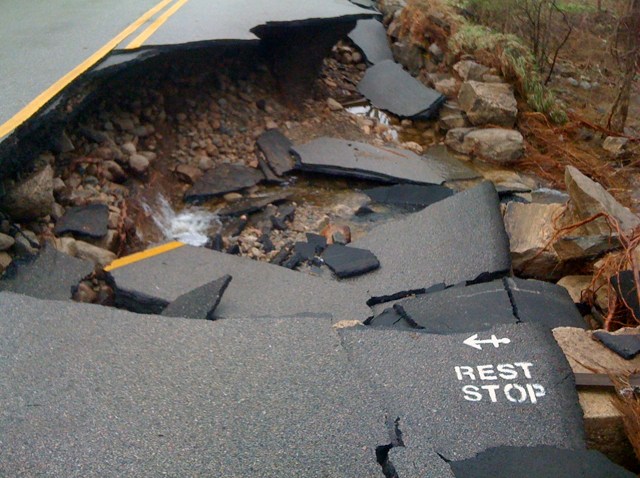 Griswold has declared a state of emergency on Wednesday because of rising waters from the Quinebaug River. The decision was made the morning after dozens of people were evacuated from their homes.
Norwich declared a state of emergency on Tuesday and plans to lift it by noon on Wednesday.
Gene Arters, Norwich's emergency management director, told the New London Day that the Yantic River is within its banks but flooding caused "significant" damage and homes and business are submerged under four to five feet of water.
"We're not talking inches here," Arters told the newspaper. "We are talking about feet. We had to cut off power to businesses and homes."
Arters said the local health department would have to inspect food service businesses before they can resume operations and bridges would also have to be inspected.