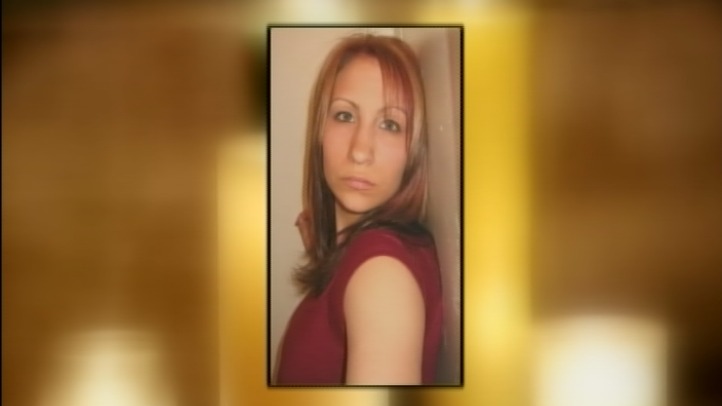 The man who shot and killed a Norwich woman through her apartment door early Wednesday probably knew the victim, 26-year-old Jaclyn Wirth, said the police chief.
"What we don't know is why," said Chief Louis Fusaro.
"If someone out there that we haven't talked to has information about the possible suspect, that's exactly the kind of information we want, because it gives us a better description. That's a big help to us," Fusaro said.
All police said they have now for a description is a six-foot-tall heavyset man wearing dark clothing. Fusaro said any tips can be kept anonymous.
The door with the bullet holes is still on its hinges in the Mohegan Commons apartments, where friends were preparing for a vigil in memory of Wirth. She leaves two sons, ages 7 and 2. The boys are living with their aunt now, according to Wirth's close friend, Rania Salahi.
"It's so hard for us to deal with our feelings and it's good to have people around to know that we're not alone," she said.
Looking at Wirth's apartment door, she asked, "And you hear a woman screaming, why would you keep shooting if it wasn't for her?"