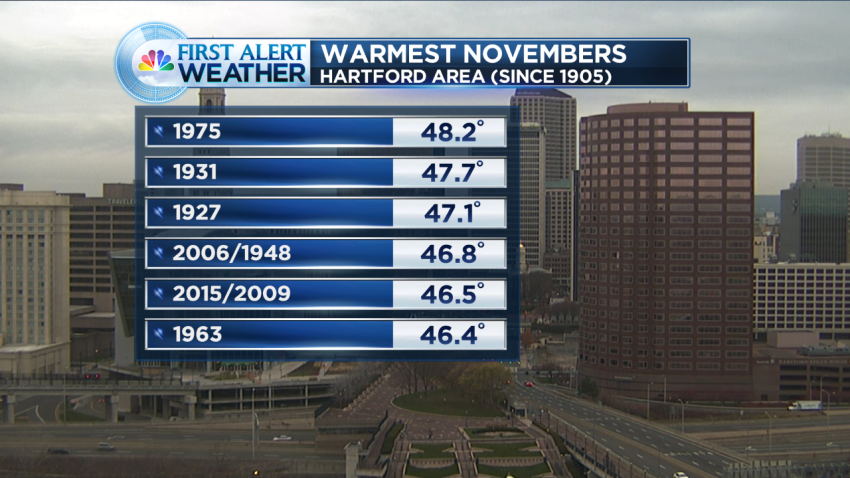 November went into the record books as the sixth warmest November in recorded history.
Weather records have been kept for 110 years in the Hartford area.
With the strongest El Niño on record in the Pacific Ocean, all indications are for a much above average December.
It's been a year full of temperature extremes.
Since 1905 in the Hartford area, the following monthly records have been set this year:
February – coldest month
May – warmest May
September – third warmest September
November – tied for sixth warmest November