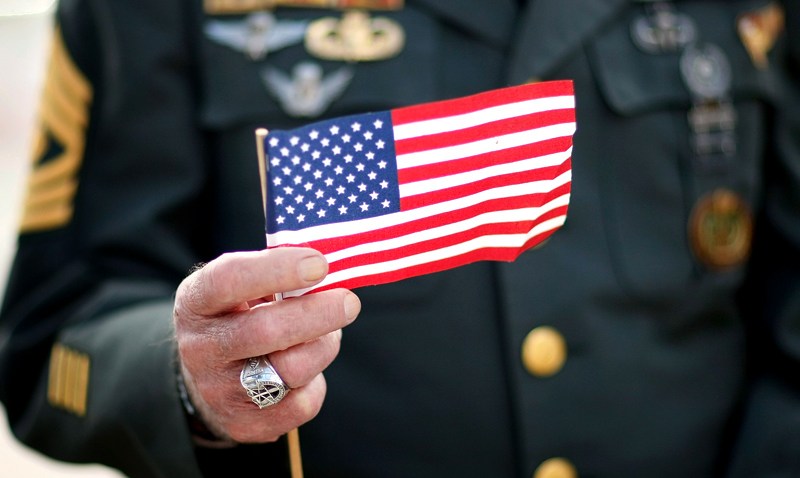 The library at Middlesex Community College can be a busy place, full of all kinds of students, and now some of them can go to the library for more than books or study space.
On Wednesday afternoon, the college cut the ribbon on its Veterans' Oasis Center, which is for veterans trying to return to civilian life, including Sgt. Amie Northam, of the National Guard, who works there.
"There's actually a lot of nicely donated items that the women's group bought us," she said. "We have a TV, a coffeemaker, a fridge, a microwave and nice furniture. It's very relaxing. ... Oftentimes, you just can't get that quiet place in school and it's nice they're going to offer it for us."
Marines brought in the colors for a ceremony honoring veterans with the state government's Connecticut Veterans Wartime Service Medal.
Some of them just finished with active duty. As students, they realize they're different from their classmates.
"We come from a different aspect being in the military," said Kristopher Struzinski, who served in Baghdad even though he was in the Navy. "To make the transition to the civilian world, it's kinda rough, so it's really nice to have people we can kind of talk to, who understand exactly what we're going through.
"The best support group in the world is a fellow veteran," he said.