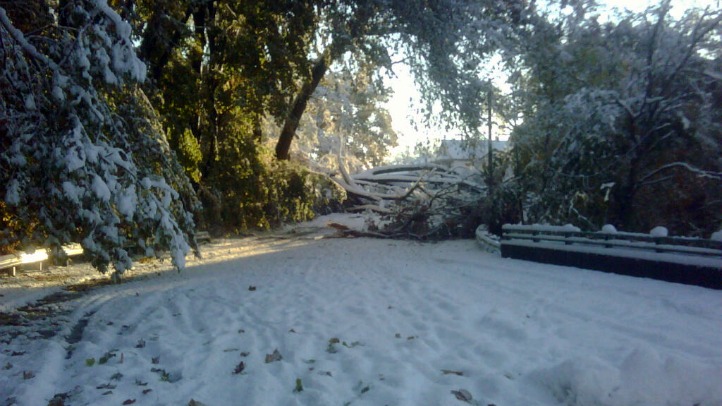 The snow storm that took down trees, and knocked out power to hundreds of thousands is now a "major disaster", according to The White House.
Thursday, President Barack Obama signed the declaration for Fairfield, Hartford, Litchfield, Middlesex, New Haven, Tolland, and Windham counties. It frees up money to help towns with the cleanup and emergency work during and after the storm.
FEMA says there could be even more disaster declarations for the state made at a later date.