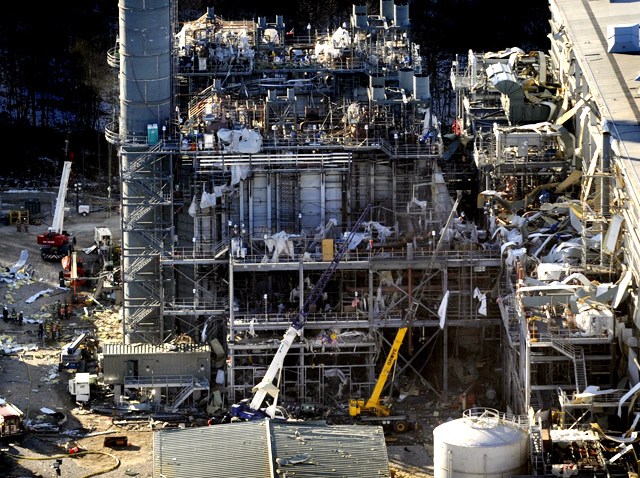 Lawyers for the victims of the Kleen Energy Plant explosion say an objection from the State's Attorney's office has delayed the court order they need to see evidence that authorities have stored.
However, Robert Reardon and Reese Norris say lawyers for the plant and the contractor, O&G, did not try to block their request.
Furthermore, the lawyers are to return next Monday. By then, they hope the State's Attorney and Middletown Police will have worked out a procedure for the lawyers to photograph some 75 pieces of evidence.
They also expect to see surveillance video that recorded the explosion on Feb. 7 that killed six workers and injured more than 20.