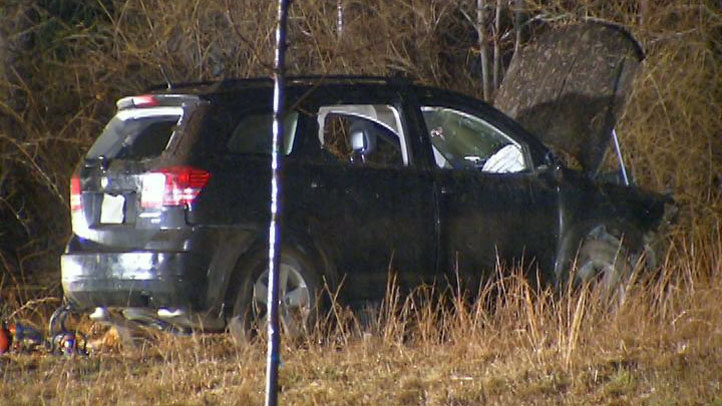 An off-duty Hartford police officer was killed in a crash in Hebron early Friday morning.
State police said John Marvin, 28, lost control of his black Dodge Journey on Route 85, or Gilead Street, in Hebron around 12:30 a.m., went up the embankment and landed about 50 feet in the grassy area.
Police think that Marvin thought he was at a four-way intersection. He was not wearing a seat belt, state police said.
Marvin graduated from the police academy in July 2009 and was with the Hartford Police Department since Dec. 14, 2009. He had been a member of the Connecticut National Army Guard since 2008.
"It is with deep sense of sorrow that we mourn the loss of one of our family," Hartford Police Chief Brian J. Heavren said in a statement. "Our condolences, sympathy and prayers are with Officer Marvin's family during this time of grief."
Marvin was in the Navy for six years and served one term overseas with Operation Iraqi Freedom. He won at least five prestigious awards.
He leaves his mother, father, girlfriend, an 18-month-old son and his brother, who is also a Hartford police officer.
His father is retired from the Manchester Police Department.
State police are investigating the crash.
Hartford Mayor Pedro Segarra has ordered that all flags be lowered in honor of Marvin.
A memorial fund has been established to support Marvin's son.
You can make donations to:

Greater Hartford Police Credit Union
50 Jennings Road
Hartford, CT 06120

Checks should be made payable to: The Patrol Officer John Marvin Memorial Fund