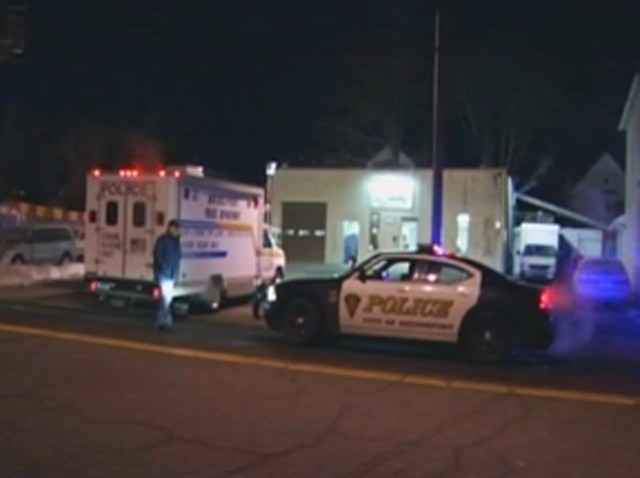 A Bridgeport police officer was rushed to St. Vincent's Hospital after falling through a skylight at a food service company and landing 20 feet below.
Three people were trying to steal copper tubing from a Parrot Avenue home in Bridgeport and a chase began when police arrived, Bridgeport police said.
Officer Roderick Doda was chasing the alleged culprits when he fell through the skylight at Lindley Food Service, according to Police Chief Joe Gaudette. Doda, a 9-year veteran of the force, was taken from the scene unconscious, with several bone fractures. He was upgraded to stable condition Thursday, Gaudette said.
The three people, two men and a woman, were taken into custody. Two people were taken into custody on a roof on French Street, police said. Police continue to investigate.
Police returned to Lindley Food Service during daylight hours to collect evidence that was dropped on a few roofs in the blocks of homes and businesses.
Doda is expected to be OK.