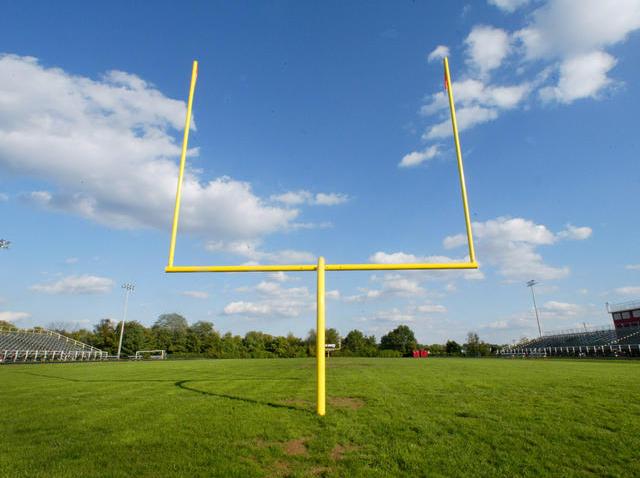 The coach of Southington's football team will be suspended for one game after trying to use a card containing plays that a member of the opposing team dropped.
Late during the first half of the football game on Oct. 22, a player from Manchester High School lost his armband, which included plays of the games.
When it wound up in the hands of Southington High School's football coach, Manchester coach, Marco Pizzoferrato, complained and called D.J. Hernandez "unethical" and said he "cheated," the Hartford Courant reports.
Southington defeated Manchester, 28-14, but that victory was soon clouded.
Southington investigated and Hernandez admitted to having the card and trying to use it, according to a release the school district sent to the Courant.
Meanwhile, the issue grabbed the attention of Larry Williams, the chairman of the football committee for the Connecticut Interscholastic Athletic Conference.
He said the coach's alleged use of an armband was poor sportsmanship, but D.J. Hernandez's actions probably don't qualify as cheating.
Williams said Manchester has not filed a formal complaint about the incident.
"The Administration has complete confidence in Coach Hernandez and his ability to lead our football program now and in the future," school officials told the Courant.
The issue also grabbed the attention of ESPN's Outside the Lines, which planned to discuss the issue during a segment on ethics in high school sports on Tuesday.
Messages the Associated Press left seeking comment have been left for officials at both schools.
Copyright AP - Associated Press