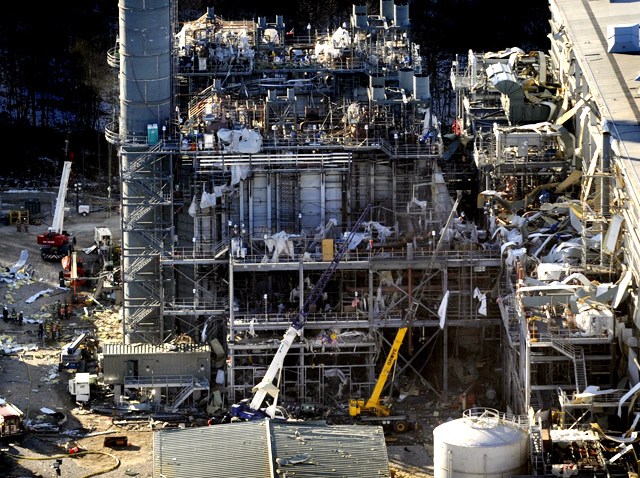 A public hearing began on Tuesday in New Britain to determine whether the Kleen Energy Power Plant can open next June.
The Connecticut Siting Council heard from Middletown residents and municipal leaders, many of whom are unhappy with the plant owner's response to the February explosion that killed six workers. Homes in Middletown and across the river in Portland were damaged in the blast.
The hearing focused on what additional protections would be put in place if the plant were allowed to reopen.
"This hearing is being held for the purpose of establishing for the record whether the commission's recommendations on changes in industry practice standards should be incorporated into the existing certificate," council chairman Daniel Caruso said.
The owner of Kleen Energy is asking for more time to rebuild the plant. The original completion date was November of this year.
Council members said a decision will be made in the near future.