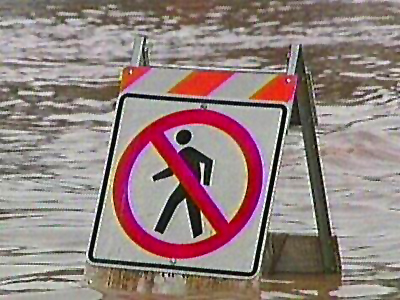 The flood maps in New London County are all washed up.
Starting in July, the county will use new maps that are more accurate, reports The Day of New London.
FEMA created the maps using better data on average precipitation and structures that control water flow.
People living in flood-prone areas can make arrangements to see the new maps by contacting their town halls.
If a person's property has moved into a higher flood risk area, their mortgage company might require the homeowner to buy flood insurance.
"It could be cost-effective to buy a policy ahead of the map change," Diane Ifkovic, an environmental analyst with the DEP, told The Day.