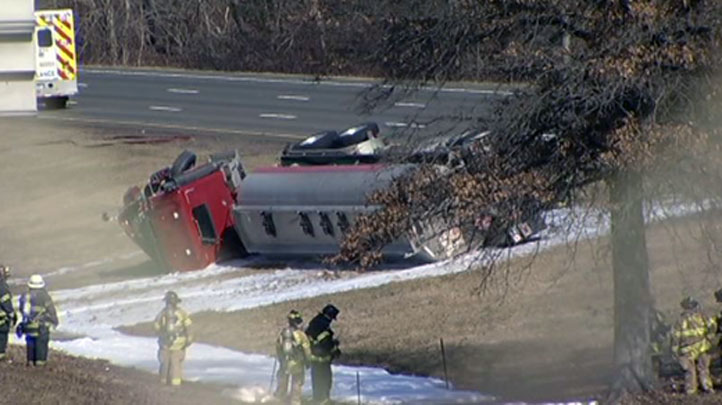 A truck driver was trying to avoid a vehicle that had swerved in front of him when his tanker flipped over and closed Interstate 91 for several hours on Tuesday, state police said.
The truck rolled over in the median in the area of exits 12 and 13, on the North Haven-Wallingford line on Tuesday afternoon and more than 30 gallons of gasoline leaked, state Department of Environmental Protection officials said.
The highway was closed through the evening commute, forcing drivers to find alternate routes.
The driver of the tanker and the driver of the other vehicle were transported to Yale New Haven Hopital with minor injuries.