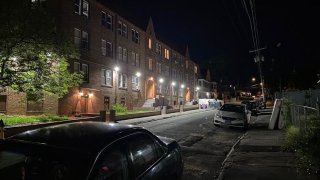 Police are investigating after a shooting left a man dead in Waterbury Thursday evening.
Officials said they responded to a shots fired complaint in the area of Chestnut Avenue at approximately 7:50 p.m.
When police arrived, they found a man, identified as 26-year-old James David Smith, with a gunshot wound to the head area. He was pronounced dead at the scene.
Smith recently moved to Waterbury from New York, according to police.
The shooting is under investigation.
Anyone with information is asked to contact detectives at 203-574-6941 or Crime Stoppers at 203-755-1234.