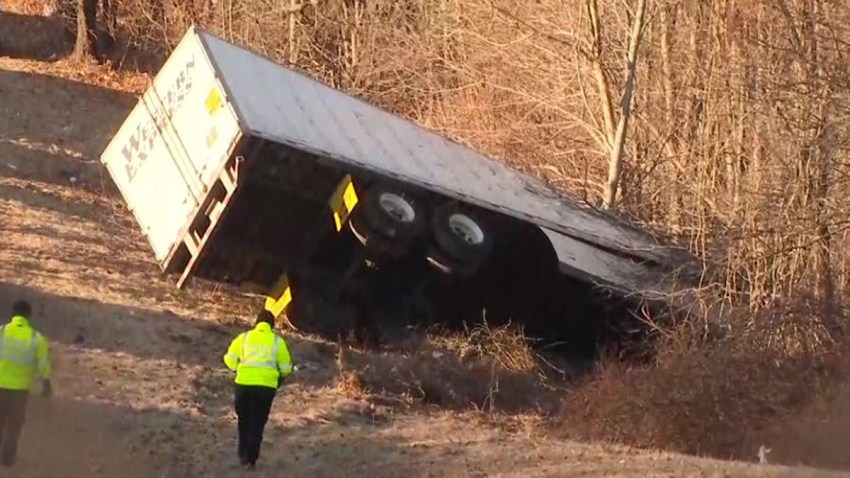 A 57-year-old Prospect man is dead after the tractor-trailer he was driving went down an embankment on Interstate 95 South in Milford Friday morning, according to police.
Police have identified the driver as Jean Fabre-Benoit.
He was driving a Western Express truck and carting a 53-foot cargo trailer full of bottled water when he went off the highway between exits 41 and 40 just after 6:30 a.m.
Police said the truck hit several trees and Fabre-Benoit was pronounced dead at the scene.
No other vehicles were involved in the crash, according to police, and they are investigating what caused the truck to go off the road.
There were heavy delays for miles after the crash.
Anyone who witnessed what happened should call Troop G in Bridgeport at 203-696-2500.