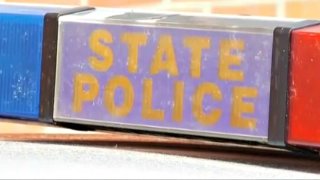 One person was transported to the hospital with injuries after a pedestrian crash on Interstate 84 in Cheshire Friday evening, officials said.
Connecticut state police said Troop A responded to the area of exit 26 on the westbound side of the highway.
Crews said injuries were reported in the crash. The pedestrian that was struck was transported to a nearby hospital with non-life threatening injuries.
The highway was closed for a few minutes but has since reopened, according to police.
No additional information was immediately available.