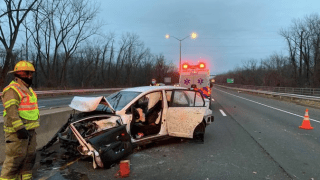 One person was injured in a crash on Interstate 291 in South Windsor on Sunday, according to fire crews.
Officials said the single-car accident happened on I-291 westbound before exit 3.
One person was trapped in the car and needed to be extricated, according to crews.
The person has minor injuries, according to officials.
No further information was immediately available.