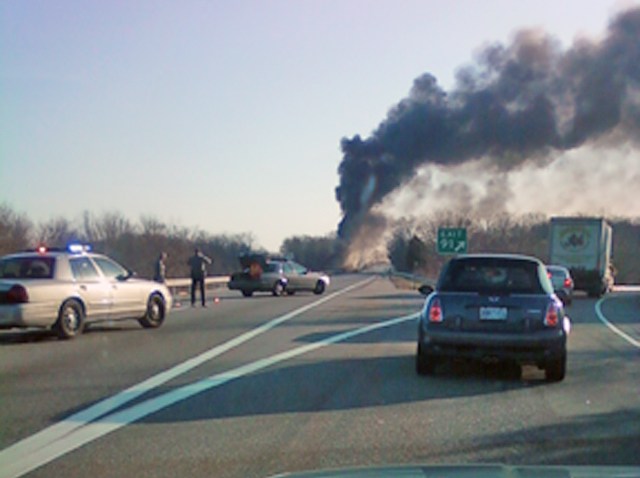 When Carrie Underwood sang "Temporary Home" during her show at Foxwoods on Saturday night, it took a somber note. She was singing it in memory of a crewmember who was killed earlier in the day while hauling stage equipment for the very concert she was performing.
The driver, whose name has not been released, was bringing the equipment from Atlantic City to the casino when his truck slid down an embankment off Interstate 95 in Stonington on Saturday morning, ignited in flames and he was killed, according to the police and Los Angeles Times reports.
The northbound side of the highway was closed from exits 88 to 91 for more than four hours on Saturday.
"This song has a whole new meaning for us," Underwood said before singing the tribute," the Los Angeles reports.