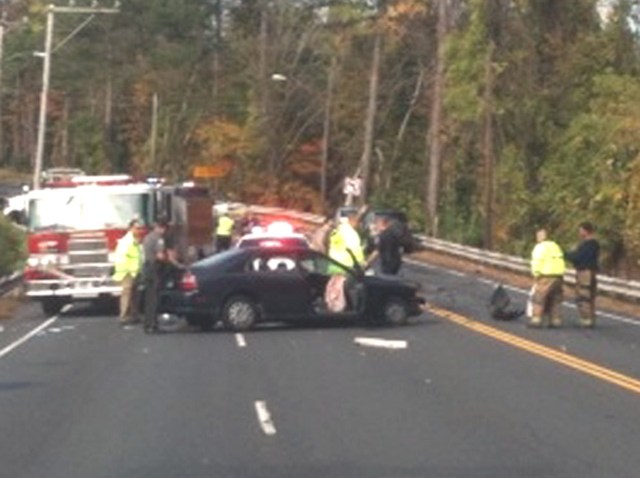 Counselors are providing comfort to students and school employees in Farmington after a school worker was killed in a crash on Tuesday morning.
Kimmie Turner, 42, of Farmington, was killed in a crash just before 10 a.m. on Route 4 when her Honda Accord collided with a dump truck near High Street.
Farmington police said it appears that Turner crossed the center of Route 4 and struck the truck. She was in respiratory and cardiac arrest when police arrived and taken to John Dempsey Hospital, where she was pronounced dead.
Turner worked as a hall monitor at Irving Robbins Middle School and with the Adult Continuing Education program at Farmington High School.
"Miss Kim was well loved by students, faculty and the public alike for her positive outlook, helpfulness and overall good cheer," Supt. Kathleen Greider said.
Turner worked for the school district for 14 years, according to Greider.
A Facebook page, "Wear Purple in Honor of Miss Kim" has been set up and urges people who knew Turner to honor her by wearing her favorite color, purple, on Wednesday. More than 1,700 people plan to participate.
The crash shut down Route 4 for more than five hours. The dump truck driver was not injured.
Follow us on Twitter @NBCConnecticut, on Facebook, and sign up for breaking news SMS alerts on your phone by texting "CTBREAKING" to 622669.