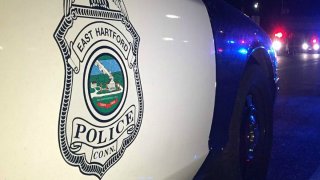 East Hartford police said one person was seriously injured during a motorcycle crash on Main Street Saturday afternoon.
Officials said they responded to a report of a motorcyclist injured in the parking lot of C-Town Grocery Store at 442 Main St. at approximately 1 p.m.
Police investigation has revealed that the motorcyclist left the driveway of 445 Main St. at a high speed, lost control of the bike, and struck the rear drivers side quarter panel of a vehicle exiting the lot of C-Town. Both the vehicle and bike skidded into the front entrance area of the store and hit a cement pole, according to officials.
The driver of the vehicle was transported to a nearby hospital where he was admitted into the Intensive Care Unit. No other injuries were reported.
The investigation is ongoing.