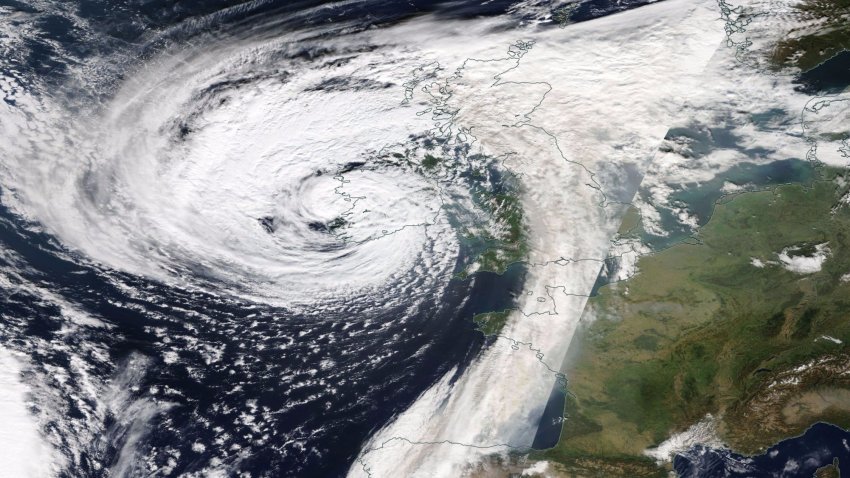 After a wind gust to 118 mph in County Cork parts of the Irish countryside are littered with debris following Storm Ophelia. The storm was a remarkable one.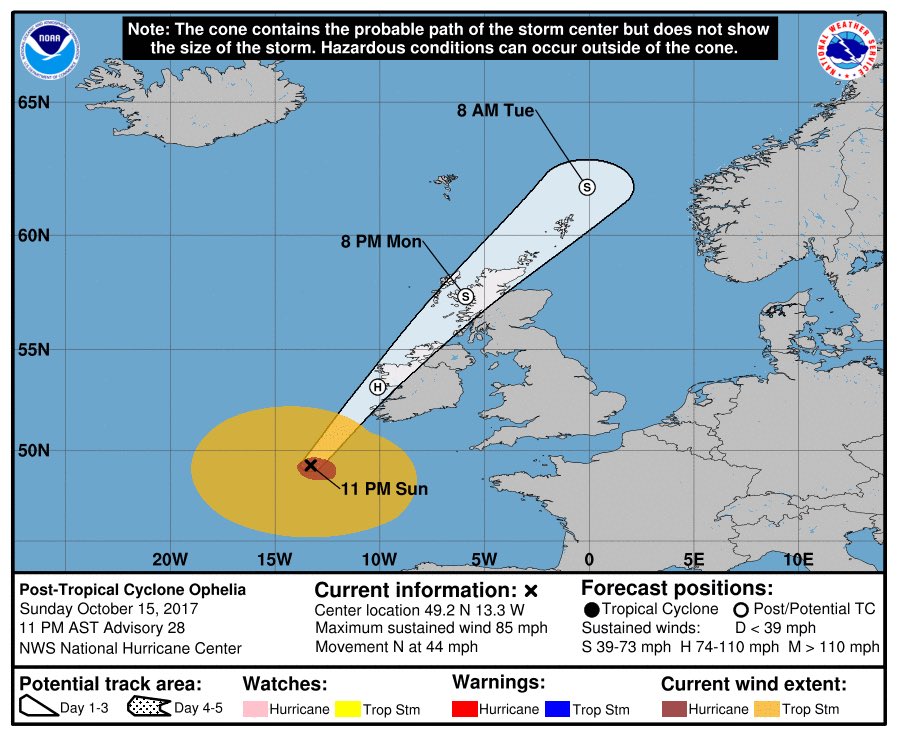 Hurricane Ophelia strengthened to a category 3 hurricane near the Azores and was a hurricane as late as 11 p.m. Sunday night just hours before striking Ireland. With the exception of Hurricane Debbie (1961) this is the farthest northeast a hurricane has been observed in the Atlantic Ocean.
The cold water around Ireland is not hospitable to hurricanes, however. Ophelia lost its tropical characteristics as expected before making landfall on the Dingle Peninsula early Monday. While the storm was no longer a hurricane - much like Sandy - it didn't weaken. In fact, Ophelia strengthened as it continued to get its energy from the a powerful jet stream over the North Atlantic.
Ireland is no stranger to powerful Autumn and winter storms though Ophelia was one of the stronger ones in recent years. 400,000 utility customers lost power from the storm and there was quite a bit of structural damage in Counties Cork and Kerry. Storm surge flooding was quite widespread in some areas on the southern and western coasts of of Ireland - including Galway.
One incredible side effect of Ophelia was the storm's wind managed to fan wildfires in Portugal and the storm's circulation sucked the smoke north into the United Kingdom. In London, the afternoon sky turned a creepy orange/red thanks to Ophelia and the horrific wildfires Ophelia helped fan on the Iberian Peninsula.
A remarkable storm during a remarkable hurricane season.