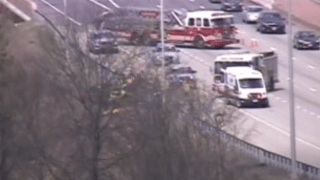 Interstate 84 west in Hartford has reopened after an overturned vehicle closed part of the highway on Saturday, according to state Dept. of Transportation officials.
Authorities said the two right lanes of I-84 west between exits 46 and 45 were closed.
Fire trucks were seen blocking some of the lanes of the highway.
It's unclear if anyone is injured.