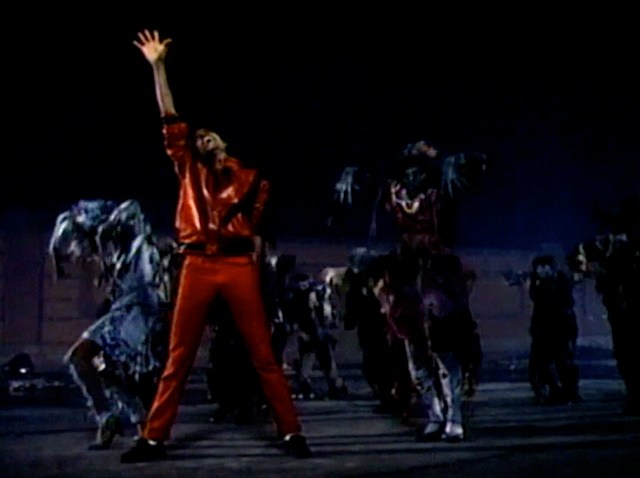 The inner world of rock stars and celebrities will be out in the open this week when some pretty rare and amazing finds hit the auction block.
As we first reported in July, among the items is a handwritten note from 1986 showing that Michael Jackson just might have been in a suicidal frame of mind, according to the auction catalog, and that his drug use could have begun more than 20 years before his death.
"I hurt my backbone baby / I start to giving up … No place to lay my body / This stuff ain't good for me. … Life is an agravator /I plan to give it up."
Jackson's family attorney confirmed that the artist was heavily medicated for several ailments, beginning in 1984, according to an auction catalog from Stamford-based Alexander Autographs. "If Jackson's reference to stuff meant medication, he may have foreseen his own end," the catalog reads.
Alexander Autographs obtained the rather impressive collection of hundreds of items that rock fans and the celeb-obsessed can try to outbid each other for during Rock the Auction.
The celebrity memorabilia auction, which benefits the VH1 Save the Music Foundation, will be held at Mohegan Sun on Wednesday and Thursday.
The Jackson collection includes a signed black fedora and a rehearsal outfit from the "Dirty Diana" video. Unless you're tiny or have not yet hit puberty, chances are skill you're not going to be able to squeeze into it, but it look great on display it if you can swing the $150,000 to $200,000 it's expected to fetch.
Then there are documents that show the philanthropic side of the music legend – the waiver where he signed over his rights to "We Are the World" to U.S.A. for Africa. That is no small gift. The album and video have raised more than $63 million for charity, according to auction documents.
Not for the prude is a cassette of John Lennon and Yoko Ono, where he asks her about sex, love and promiscuity and she gives some pretty direct answers. On that tape, Lennon actually says he's never met an attractive woman who sexually aroused him to any great degree. Hmmm.
From the creepy but fascinating category is the 1966 Beatles "Butcher" album. It was yanked from the shelves after shocking Fab Four fans by a picture of the band, appearing in bloody butcher jackets, holding dismembered blood-covered baby dolls.
It was apparently too much for Beatles fans to handle, so most were recalled, destroyed or "recycled," covered over with a sticker, Bill Panagopulos, president of Alexander Auctions, said. But there will be one available, and it's in the original shrink wrap.
"It comes from the collection of the president of Capitol Records, who had a box of the original records when they were first released," Panagopulos said.
One of the items Panagopulos thinks will be a hit is an Elvis Martin D-35 guitar that the "the Pelvis" used during the first song at a concert in Florida in 1977, "See See Rider." As legend goes, he was doing one of his famous karate chops, broke the strap, sent the guitar flying and a crew member was too busy hitting on a woman to catch it.
The official record, according to the Tampa Tribune, has the song ending with Elvis tossing the guitar and no one catching it, which was rare.
Elvis then asked who had been waiting in line the longest, to which every woman hollered she did, so he handed the guitar to a rather shocked woman in the front row. Now, it can be yours.

The price ranges for the items vary. For those with an endless bank account, there' s Jimi Hendrix's 1968 Fender Stratocaster guitar -- worth between $75,000 and $100,000.
For smaller budgets, there's the shirt Jon Bon Jovi wore on the cover of the "One Wild Night" CD cover, estimated at $300 to $400.
There are more cool items than we can mention here, so check out the online catalog. The auction starts at 2 p.m. in Mohegan Sun's Cabaret Theatre. Good luck!